Web & Application Development
We offer full-stack professional application development services that allow you to access to a large pool of highly qualified developers, reduce risks and stress, and focus on your core business.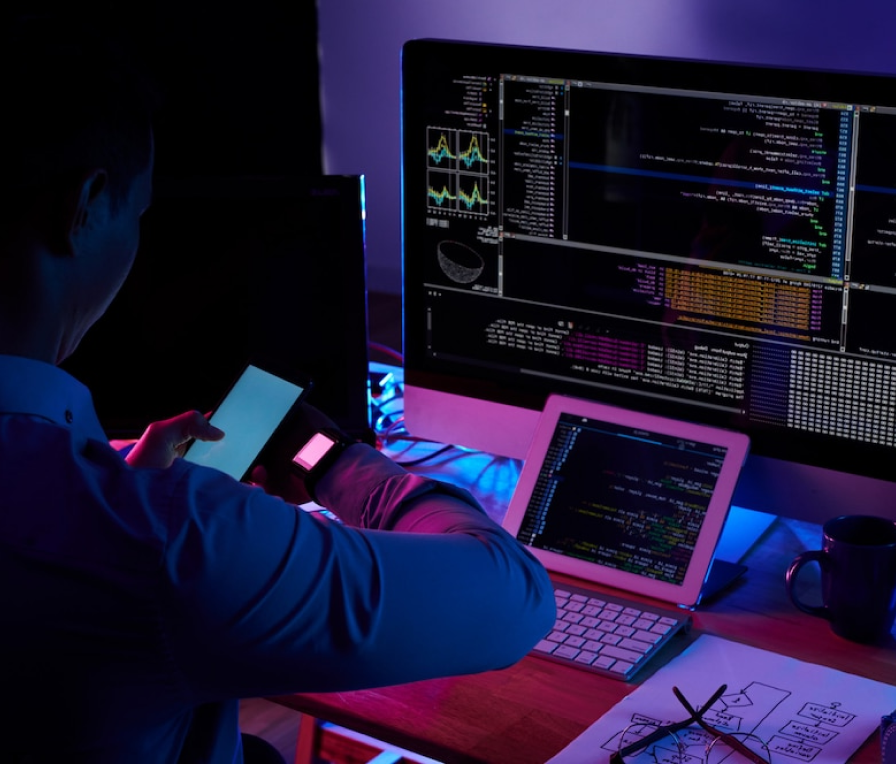 Our
Services
We develop frontend for applications, and websites of any complexities for a wide range of industries. We are proud to have a group of developers, who are experts in diverse frontend development technologies including but not limited to React, Vue.js, Angular, AngularJS, jQuery, and Bootstrap.
The backend is responsible for designing and developing the logic of an application. We have built the robust and secure core of different high-load software projects. We have skills to work with databases, microservice architecture, and cloud system.
Web Application Development
We are very experienced in custom web application development. We have dedicated developers for both long-term and short-term projects, who will listen to your demands and help you build your web application with high quality and cost-effectiveness.
Cloud-based Service Development
We offer cloud-based service development using Amazon Web Services, Microsoft Azure, Google App Engine. We let you better align technology with the business goals by building your cloud-based services with increased scalability, reliability, and flexibility.
Quality Assurance & Testing
We help you to improve user experience and meet your business needs. We provide all necessary types of QA & Testing, including unit, functional, performance and penetration testing for catching bugs and making your application better.
We deliver full range of IT support and maintenance services to clients, which include OS migration, bug fixing, task tracking, and 3rd party maintenance. Our solutions ensure minimized risk, increased return of interest, and reduced cost from your applications.
How can we help you?
Fill out the form here, and we will contact you shortly